Many of us are familiar with the Holocaust also known as Shoah. The Holocaust was the mass murder of or genocide of approximately six million Jews during World War II, as part of the Nazi's systematic state sponsored murder, led by Adolf Hitler and the Nazi Party in Germany. Even though many Germans supported and shared Hitler's and the Nazi party ideologies, others like Oskar Schindler after seeing the inhumane treatment and mass murder of Jews by the Nazi Party did all on his power to save the lives of Jews.
Schindler's actions have not only inspired many but transcend in history. Schindler a German industrialist, German spy and member of the Nazi party is known for being the savior of 1,200 Jews during the Holocaust by employing them in his enamelware and ammunitions factories, which were located in what is today known as the Czech Republic and Poland. In his factories he employed the elderly, children, families, people with disabilities, and many others that could've ended up in Jewish extermination camps like Auschwitz-Birkenau, Belzec, Sobibor, Majdanek, Treblinka, or Chelmno were they were burned alive.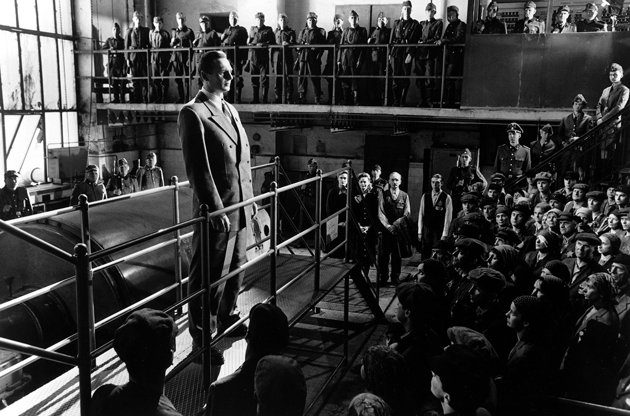 One of my old time favorite movie that embodies the Holocaust is Schindler's List due its accurate historical content and heartbreaking nostalgic feeling the movies possess. The first time I saw this movie was on my school as part of a Holocaust lesson my history teacher taught my class, because of my love for cinematography, I instantly was engaged and captivated  by the film making this film a truly amazing film that makes it impossible to only be watch once.
The movie Schindler's List, by director Steven Spielberg, was based upon Schindler's salvation of approximately 1,200 European Jews during the Second World War from the Nazis. Schindler a Czechoslovakian businessman supporter of the German Nationalist Socialist Party, who built his factories thanks to the money Jewish investors gave him, he was consternated when he came to realize that the Nazi party planed to not only deracinate but to eradicate Jews from Europe. As Oskar Schindler once said "I was now resolved to do everything in my power to defeat the system." Meaning that he was to do all in his power to defeat the Nazis and so he did.
Like many of Steven Spielberg movies this movie was a historical based movie like Lincoln, War Horse and Saving Private Ryan. The black and white monochromatic films possess a nostalgic film due to its character and lack of coloration. With almost no saturation of hues, throughout the course of the film Spielberg creates an engaging environment in which the viewers are invested in the film and the development of each character. Spielberg's cinematic techniques variation like mise en scène, sound, lightning, editing and transitional devices, aesthetics, movement and expression, cinematography etc… makes us travel in time and relive the Holocaust all over again.
Part of the film's tremendous positive criticism has to do with actor Liam Neeson Oscar's, Emmy, Grammy and Academy Award winning profound performance that reflected hope, horror, compassion, degradation, and love making the film one of the hardest films ever to watch without thinking of how dehumanizing the Holocaust was. The use of black and white film with a hint of color , which can be seeing in the little girls red coat in the film not only gives a nostalgic yet diaphanous feeling, allowing the film to go beyond moving images and cinematic art, but making this film a true iconic heartbreaking Masterpiece American film.
http://www.youtube.com/watch?v=DBEULekCZU8 (Movie Trailer)
http://www.youtube.com/watch?v=Eje4waZIGxo (Movie Trailer)
http://www.youtube.com/watch?v=P9MwUkHbo2g (Holocaust Documentary
~Hazkel C. Brown Christie.